"…(Kraaijeveld) has developed himself into a very interesting musical personality, (…) embarks on many musical journeys, Cutting edge musical interplay, spot on…"
– Jazzenzo.nl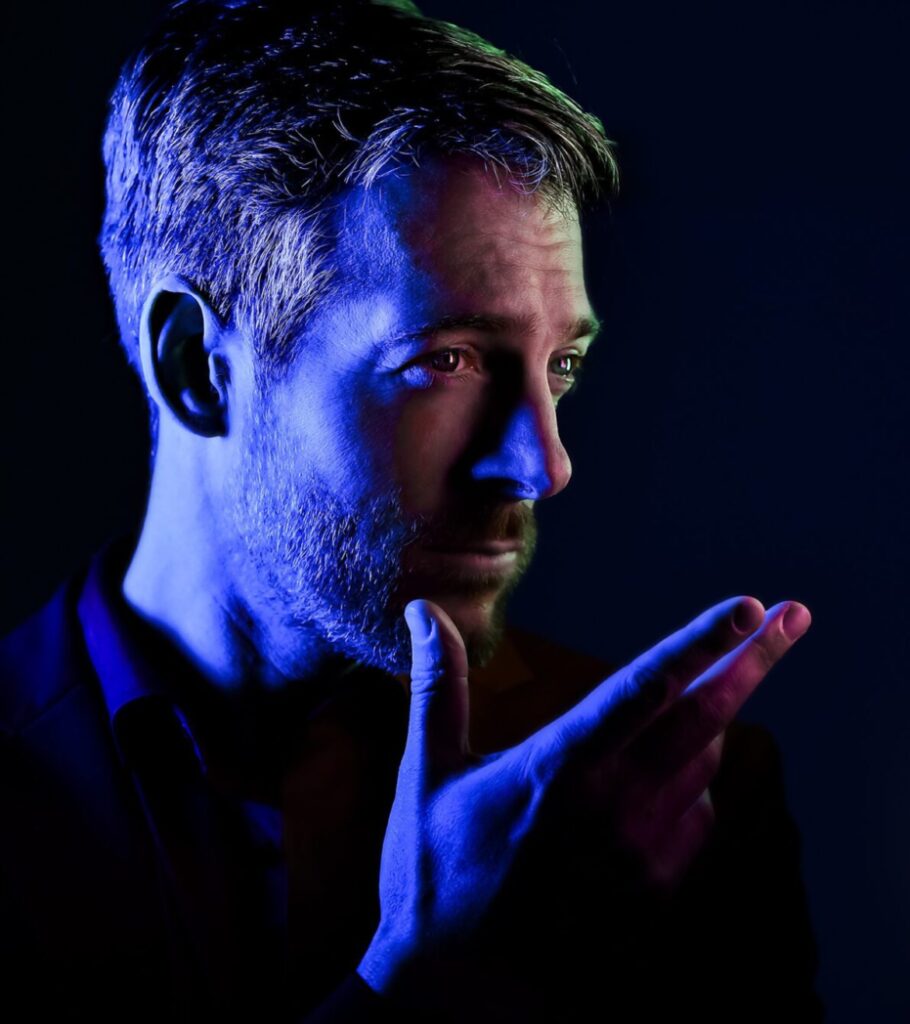 In the land of European jazz vocalists, Henk Kraaijeveld occupies a unique place somewhere between the known and the unknown. He is one of the rare male vocalists that seek musical adventure, bringing together compelling music with poetic lyrics and surprising improvisations. The award-winning singer disarms his audience with his warm voice and natural playfulness on stage. To Kraaijeveld, the storytelling character of music is essential, because of its power to connect people with themselves and the world around them. "I'm fascinated about our human need to show vulnerability and our longing to be loved as authentic beings with all our possibilities and flaws. I see that reflected in many (current) social developments. In my music and lyrics I always try to relate to that. You can hear that on the new album Patches of Sky, that has just been released."
In his adventurous songs melodious and light-footed music alternates with vivacious grooves and harmonies. Brought up with classical (choral) music and The Beatles and educated in the vocal jazz tradition (with singers like Mark Murphy, Kurt Elling, David Linx), he brings all sorts of influences into his music, from Sting to Avishai Cohen and Esperanza Spalding. His 'all-star' quintet features some of the most sought after creative and energetic musicians from the Netherlands, with Daan Herweg on piano, Tobias Nijboer on double bass, Roberto Pistolesi on drums and saxophonist Paul van der Feen as sideman. "Each of us has a strong musical personality and I like there to be space for friction, because it's exciting and in the end we always serve the band sound." Any concert the band plays is a guarantee for exciting musical interaction, on stage as well as with the audience, whether playing in a hospital, a crowded bar or jazzfestival.
Early 2018, Henk released his debut album Passengers at the renowned Bimhuis in Amsterdam. The album is the outcome of his collaboration with pianist and songwriter Daan Herweg, and contains original songs by Kraaijeveld/Herweg and covers. It was well received by critics as well as the audience. Next to jazz venues in the Netherlands, Kraaijeveld toured in various countries, among which are China, Malaysia and South-Korea. In 2019, the band played at Taichung Jazz Festival, collaborating with the National Taiwan Symphony Orchestra. His second album Patches of Sky has been freshly released in the spring of 2023 and already received plaudits from the international trade press. (read here) The quintet continues its in depth explorations where jazz and hypnotic storytelling intertwine, taking on a Dutch Jazz club tour and an international tour in Indonesia.
In 2013 Kraaijeveld won both jury- and audience award at the 10th edition of the Dutch Vocal jazz competition (Nederlands Jazz Vocalisten Concours). The jury praised his 'relaxed performance in which he connects very well with the audience, blends his warm and beautiful voice perfectly with the sound of the band, while showing an impressive vocal range'. Kraaijeveld graduated cum laude from Utrecht Conservatory in 2012 and studied at Manhattan School of Music, New York with renowned songwriter, composer and arranger Peter Eldridge.
COLLABORATIONS / TEACHING
In 2013 Henk was one of the founders of Dutch a cappella group The Junction, with with he toured extensively in Europe and Asia. Furthermore, he joined in a project of grammy nominated composer Miho Hazama, has played with several big bands and was the featured soloist at the Ricciotti Ensemble in 2019 at their Eeuwige Radio tour. Next to his quintet he has worked with dancers in a project called 'In betweenness' and is part of the Dutch stage poetry collective VERS. In 2022, Henk toured as a soloist with all male vocal ensemble The Gents and piano maestro Bert van den Brink in a tribute to the music of Jules de Corte. In 2023/2024 he is collaborating with the Utrecht Jazz Archipel, curating their new project Urban Mosaic. 
Currently Henk teaches jazz voice at ArtEZ Conservatory in Zwolle and the Conservatory of Amsterdam. He taught jazz voice at ArtEZ Arnhem and Fontys AMPA Tilburg and is regularly seen as a guest teacher at HKU – Utrecht Conservatory.
HENK KRAAIJEVELD QUINTET
Henk's current band members are: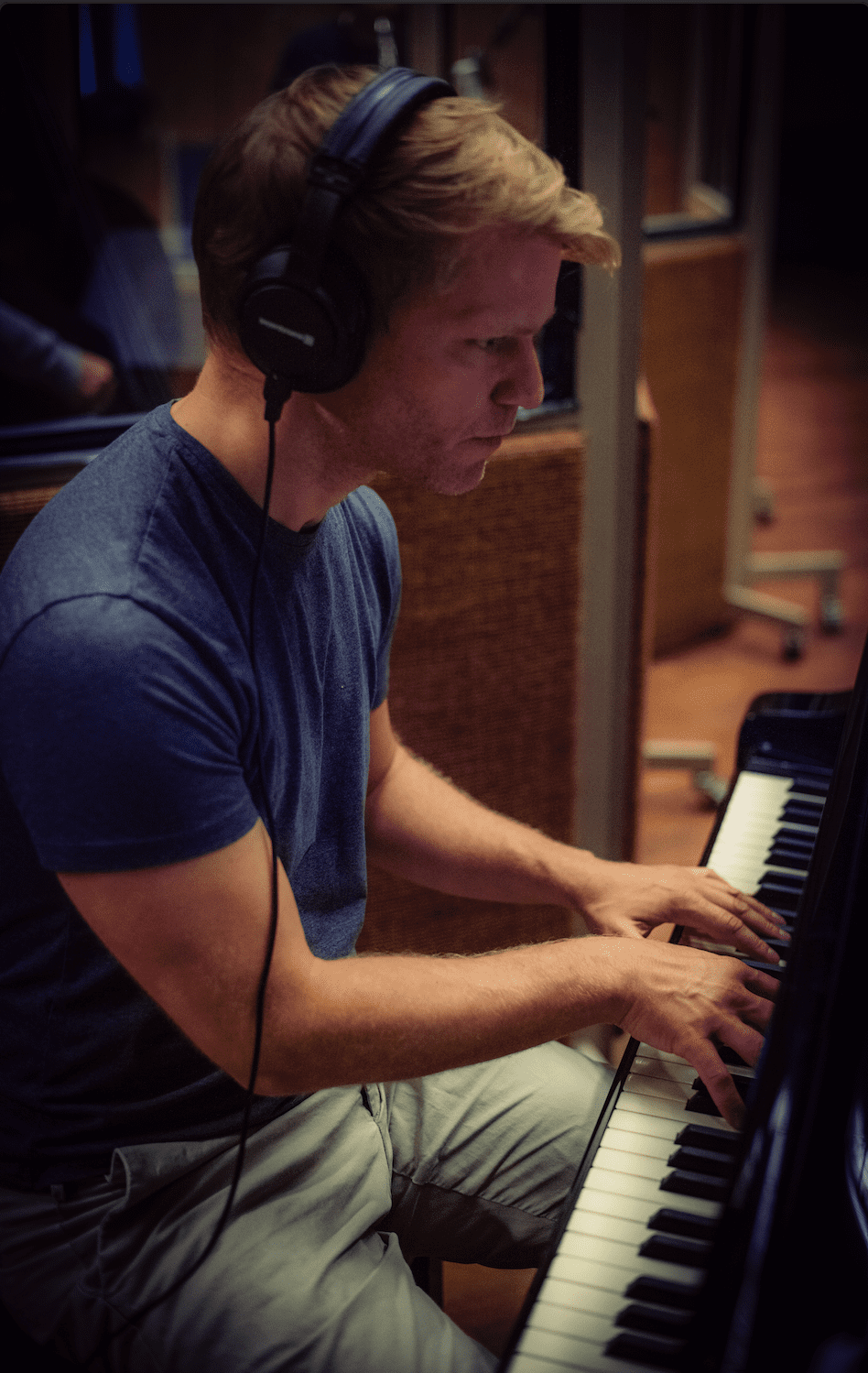 Daan Herweg's music and his playing as a pianist are energetic, melodic and concentrated, sometimes with angular edges, which can suddenly turn into flowing figures. Daan Herweg has a liberal mind that thinks in chances and possibilities. The jazz tradition is a starting point for him, not an end station. The influence of composers such as Debussy and Brahms is undeniable, as is the inspiration that Herweg gained at the Manhattan School of Music in New York. He moves easily in various music scenes, from co-production of commercial pop to avant-garde jazz.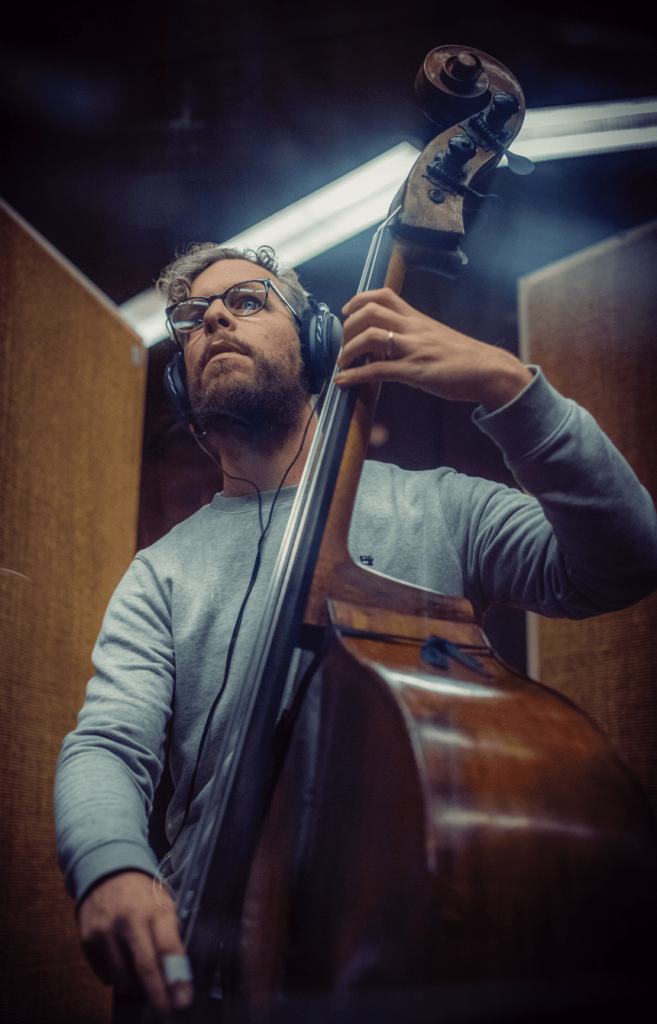 Tobias Nijboer – bass
Double bassist Tobias Nijboer is a versatile sideman on the Dutch music scene. He studied in Groningen (NL) and Barcelona (Spain) and pursued his master studies at SUNY Purchase, New York. Based in Amsterdam he joined several groups, a.o. FUSE, Henk Kraaijeveld Quintet, Vincent Veneman 10, Bas van Lier Trio and the Dutch Concert Bigband. As a sideman Tobias recorded 18 records over the past 12 years and toured in North America and Europe, played at the North Sea Jazz Festival, the Concertgebouw and the Bimhuis. With Fuse he plays every other week at the Dutch television show Podium Witteman as their house band. He also shared the stage with a.o. Cyrille Aimée, Peter Bernstein, John Engels, Ruud Jacobs, Benjamin Herman en Jasper Blom.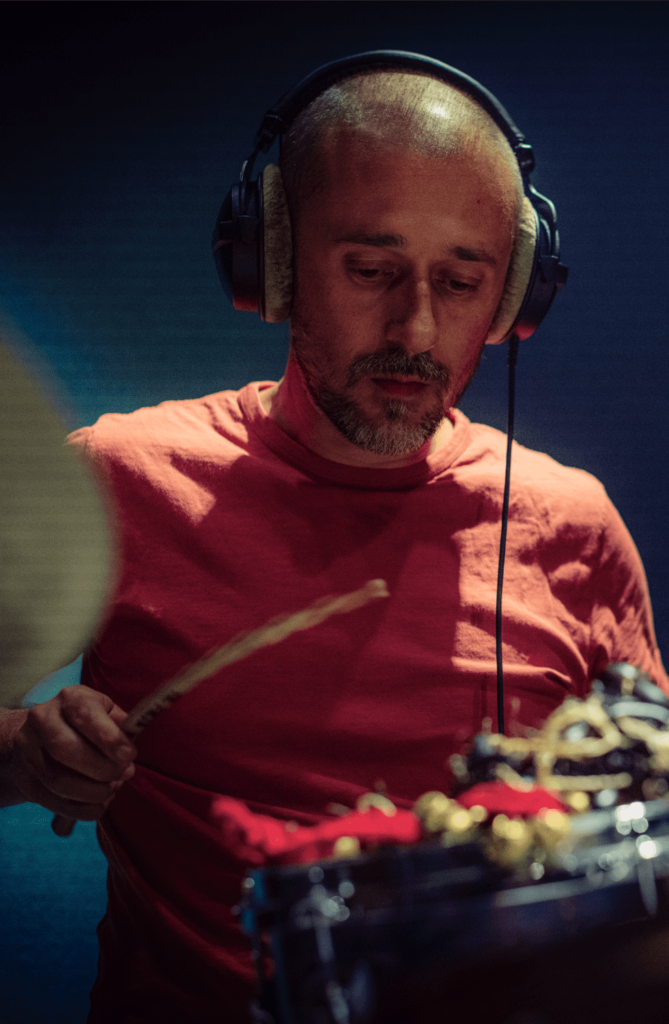 Roberto Pistolesi is an Italian drummer and composer living in the Netherlands. He played and recorded with a large number of artists, among which Stefano Di Battista, Steve Grossman, Rick Margitza, Paolo Fresu, Dario Deidda, David Binney, Daniel Juàrez. Roberto has performed all over the world and played in several TV shows. His close collaboration with pianist Roberto Tarenzi and songwriter Ivan Segreto has largely contributed to develop an adaptive improvisational style, rooted in Jazz but open to other musical genres. Roberto got also into the Dutch scene, performing with most of the top NL Jazz musicians, such as Tineke Postma, Jasper Blom, Benjamin Herman, Jesse van Ruller, Ben van Gelder, and with the prestigious NDR Orchestra and Concertgebouw Orchestra.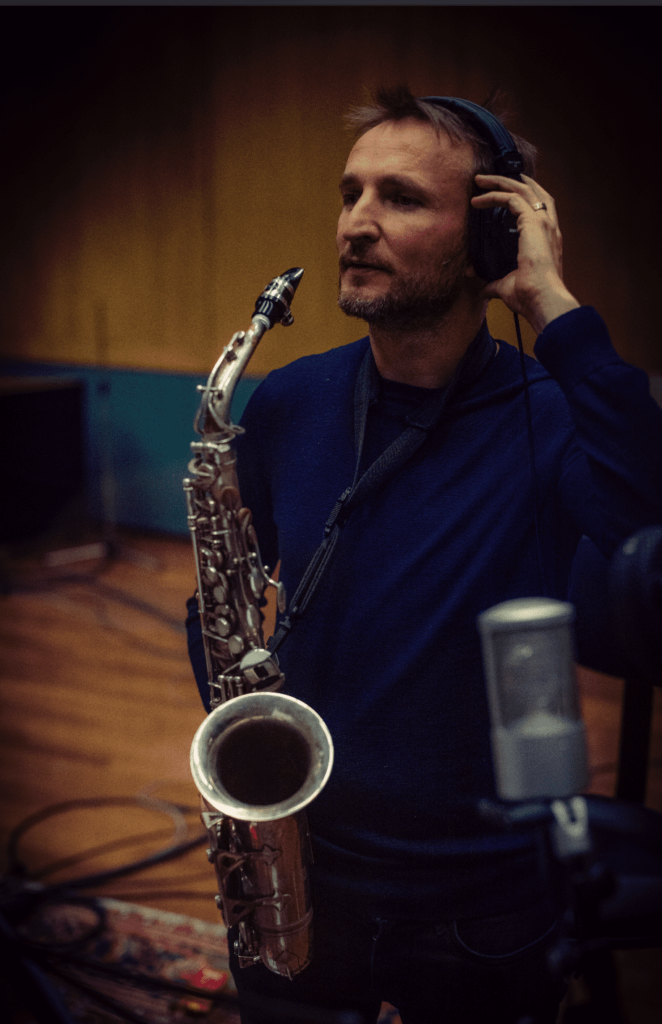 Paul van der Feen – reeds
Paul van der Feen is regarded as one of Holland`s outstanding and leading jazz saxophonists and viewed as an original voice within the Dutch musical landscape. As a soloing member of the Grammy Award winning Metropole Orkest he played alongside some of music's most prominent such as Herbie Hancock, John Scofield, Al Jarreau, Gregory Porter, Maria Schneider, Robert Glasper, Chaka Khan and many others, resulting in several acclaimed recordings, most notably a feature role in a Grammy Award winning Vince Mendoza arrangement in 2010.